On Sun, 25 Feb 2018, you wrote:
> Hi, the domain I registered a couple of days ago with CENSORED
> (CENSORED), is still not live on the public internet. I've
> checked DNS records to see if the config was wrong but everything
> seems in order.
>
> Can someone please check this and fix the problem? I cannot do any
> work to prepare the new site because I cannot access it, not even
> through the server link sent to my email which was
> http://CENSORED
>
> Looking forward to your reply at your earliest convenience.
>
> Thanks
Hello,
Thank you for contacting support. I checked on the domain and
see it is not registered:
Whois check
So I checked your account and see you did request it, but was denied:
registration, requested 2018-02-21 00:45:41, denied 2018-02-21 00:56:19,
1 years Err1′ => ['TLD does not support whois privacy protection service.']
So the domain was denied for invalid whois or incorrectly formatted
whois, from this error looks like it might have been requested for
private whois, which it does not support it. You will need to re-request
the domain with correct whois (no private whois). If you would like to
check back with me once you do, I can review the request for any other
errors.
---
On Fri, 02 Mar 2018, you wrote:
> Hi,
>
> I have received an unacceptable reply from support, which basically
> asks me to re-register (thus meaning to pay for the SAME domain
> AGAIN) just to re-register due to it being denied based on some
> error, from what the reply I got states.
>
> However this is unacceptable because in my dashboard it shows the
> domain is parked and there is no way to change registration or any
> type of help give whatsoever.
>
> Do you guys employ tech support personnel that don't care about
> customers all of a sudden? What happened to the real tech support
> that you guys are famous for?
>
> Please help me resolve this matter URGENTLY because the domain name
> is still on the market and anyone can purchase it which will create a
> massive problem for my company.
>
> HOW do I re-register this domain without making a new purchase, since
> we've already paid you guys?
>
> HOW do I resolve this problem with a proper solution that provides
> the domain I requested (fengshuicoin.io) to be online and active?
>
> Please help URGENT
---
Hello again,
I am very sorry if you feel it was unacceptable, however I think that might be do to a lack of understanding on the registration. When you request a domain registration, there will be a charge for the domain. If you requested a domain and it was REJECTED/DENIED, the charge will be credited to your account as the registration was not successful. The amount will be credited to your account and either used on any currently pending bills on the account, or will be posted to the account as usable credit. If you request the domain again, there will be a charge shown, if you have the usable credit on your account, then the amount for the registration will be taken from credit. So failed/denied registration requests, their payments, are not simply taken if not successful, they will be actively used on the bills or credited to your account. So as for requesting it again, you are incorrect, as you will not be paying for it again. You will not be paying twice for the domain, the first charge will not be used as the domain was not registered. Hopefully that helps clarify the registrations (or denial of) and the payments.
The "parked" is a hosting configuration of the domain on your account. This is not associated with a domain registration status. You can actually add any domain you would like on your hosting plan, however this does not register the domain. This is how users can add a domain to their hosting they have not yet registered or is live with another provider. Some users do like to setup a new site on their hosting and get it fully developed before switching the live site to the new one. If the hosting configuration dictated the domain registration a user would never be able to build an online development site on the domain it it was already live.
When registering a domain, each has a specific set of regulations and restriction, not set by us, however must abide by, as all registrars. So if a domain is denied, it may have had issues with one or another of those regulations. As for this error the domain appeared to try to register with private whois, however these domains do not support private whois. So the issue could have been a registration error, and that is why I asked to have you request it again. In addition by having you request it, you can enter all the correct information for your whois without me having to obtain all the information just to enter it in a form which can be completed in your end. The whois must be in acceptance of the rules and regulations for the TLDs. I am very sorry if you felt that me providing you with the specific information of the error was not caring about you as a customer, however it was not the case. We do care about our customers, but at the same time, we can not change the regulations of a domain registration. In addition, having you request it again so I can monitor it for any error is a process of troubleshooting steps. Troubleshooting steps are a process not an exact science.
So if you would like to request it again and follow up with me I can monitor it for error, or if you would like you can relay us all the entries in your whois fields and request it for you, however this may delay the time as it will require another response, and from your email, I do believe you are trying to get this completed fast as possible. This is why I did ask for you to request it again, as if you did already, I could confirm if the domain was registered, or would be prompted with another error to see what the next step in troubleshooting would be.
---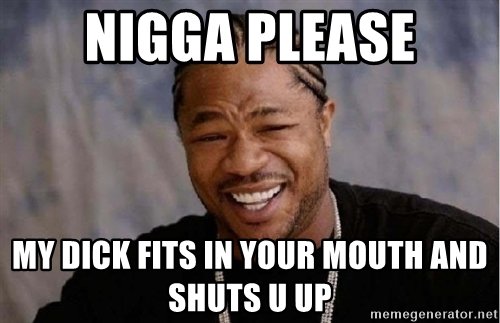 ---